Muntons Launch PlantMalt for Clean, Plant-Based Food Full of Flavour
The plant-based market is booming but the challenges of meeting consumers' high expectations in matching meat-based counterparts is keeping innovators busy. Working with an industry expert consultant and pulling on their own extensive knowledge of malt, Muntons is launching PlantMalt to help manufacturers achieve their best product range yet.
A comprehensive range of grain malts, liquid and powdered malt extracts specifically applied for the plant-based world, PlantMalt is a clean, sustainable range of malted ingredients to achieve flavour, texture, colour and mouthfeel getting much closer to meat-based alternatives.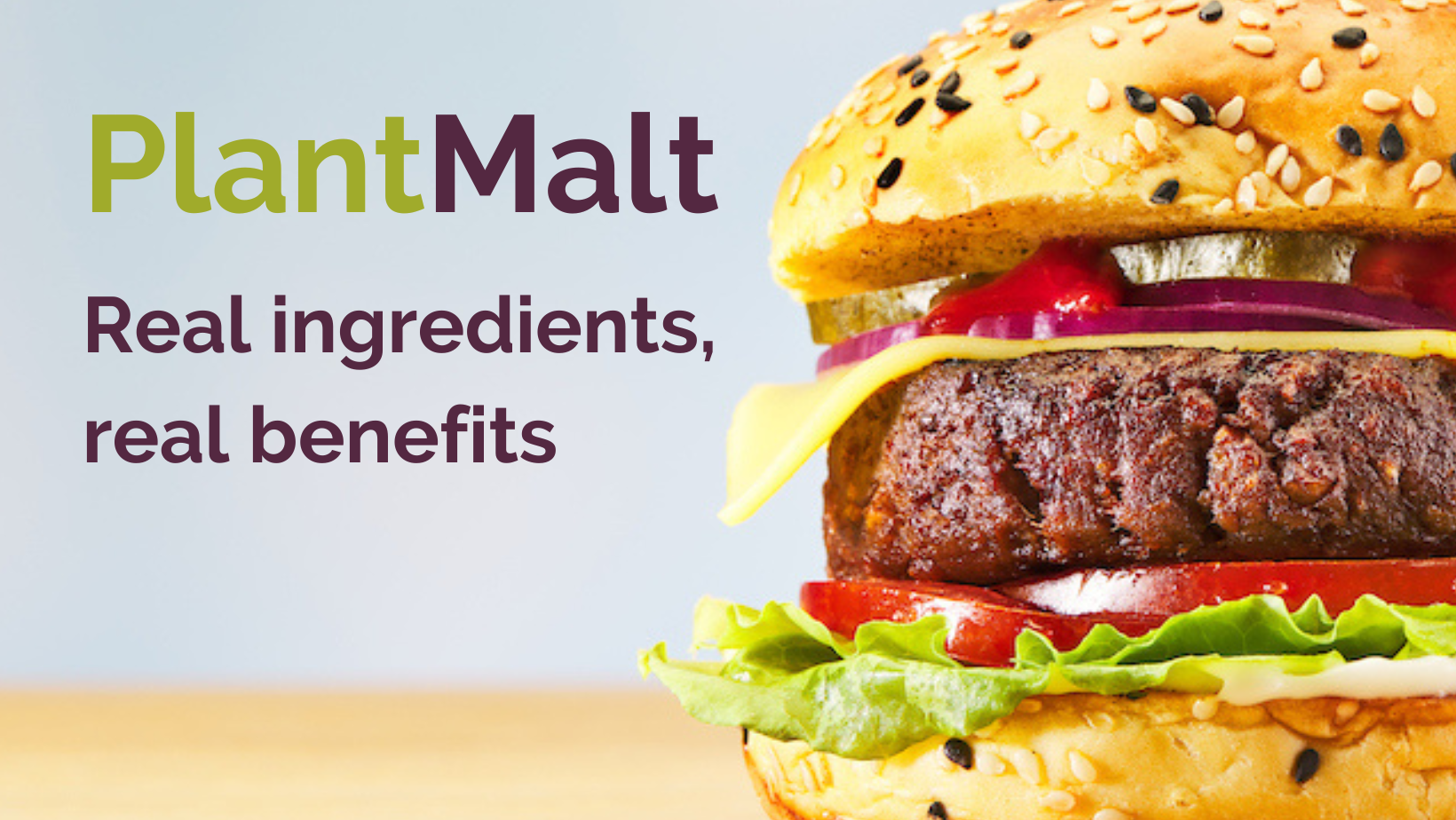 Malt is a unique ingredient. Our 100% sustainable malt is derived from British barley and wheat and the time-honoured natural process of malting unlocks the sugars, enzymes and amino acids present in the grain. Malt brings an array of flavours and wide range of benefits to many different food products and now can bring the same benefits to plant-based foods.
Richard Platt, Senior Product Development Technologist at Muntons, says, "As a team we fully immersed ourselves into the plant-based category, benchmarking the existing products we were able to understand the challenges that manufacturers are facing. We identified the common ingredients used and understood their functionalities, before creating our own plant-based burger, sausage and sliced deli-beef. Using our knowledge and experience of working with malt, we created a range of products that have substantial benefits in application. PlantMalt presents a range of clean-label, sustainable solutions to overcome some of the well-known challenges in the plant-based food industry."
Our grains are soaked, sprouted, kilned, and then carefully processed into our clean label, plant-based ingredients. The unique malt flavours from our high-quality ingredients are a result of a Maillard reaction; a reaction between the reducing sugars and plant based amino acids created during the malting process. With experience of working with many of the world's leading food and drink brands we have developed our malted ingredients, often to bespoke specifications, to help manufacturers enhance individual characteristics ranging from increased succulence to meatier flavours and improved colour.
Head of Marketing and Innovation for Muntons, Kate Dixon, adds, "Flexitarians make up 42 percent of the plant-based market and are responsible for driving the trend* motivating brands to create plant-based products that mimic the taste of meat. Health, sustainability, and ethics are also key to many consumers. Which is why, as the world's greenest maltster, our ethically sourced 100% sustainable range of ingredients are so well placed to help."
* Report from Euromonitor International.
Click here for more information about our PlantMalt products.