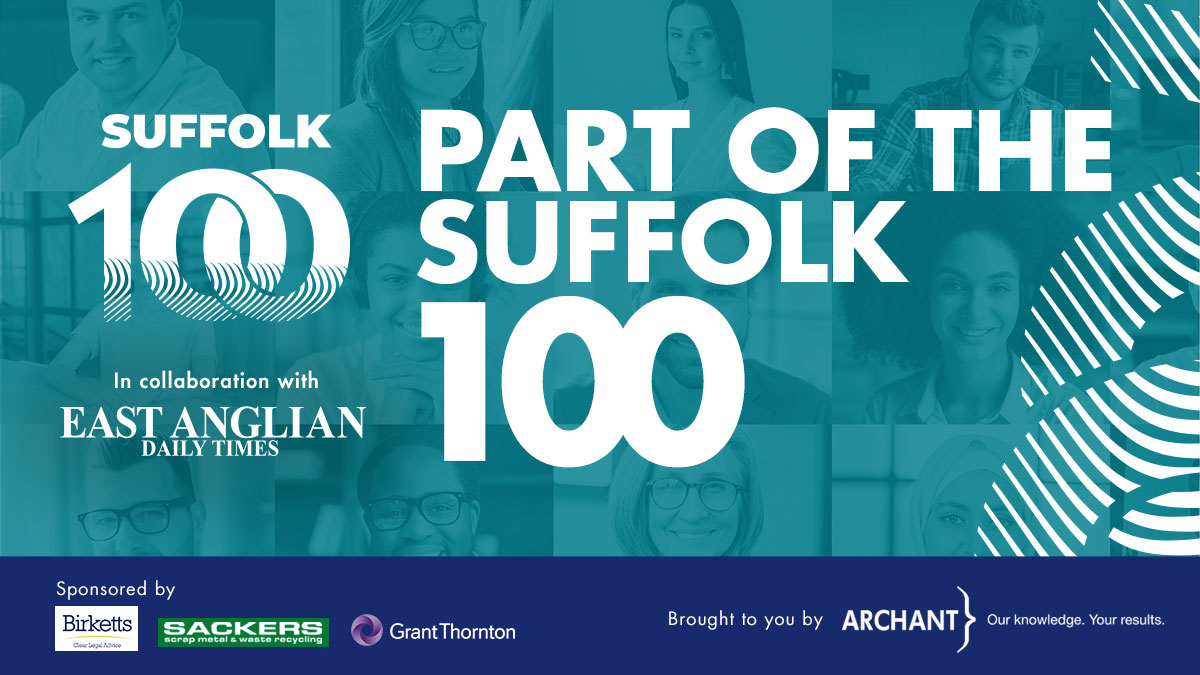 The people and organisations helping shape the future of Suffolk have been recognised in the new edition of the Suffolk 100.
First produced by Archant in 2010, the Suffolk 100 profiles those who make a difference in the county.
The 2022 edition features senior business leaders from many of the county's largest firms, which make such a vital contribution to the economic wellbeing of Suffolk and its people.
Alongside commercial organisations, the contribution of the public and third sectors is also recognised. Inspiring leaders from education, the arts and health sectors are listed, including those who played a key role in Suffolk's response to the Covid pandemic.
The Suffolk 100 was opened up to public nominations, with the judging panel deciding the final list.