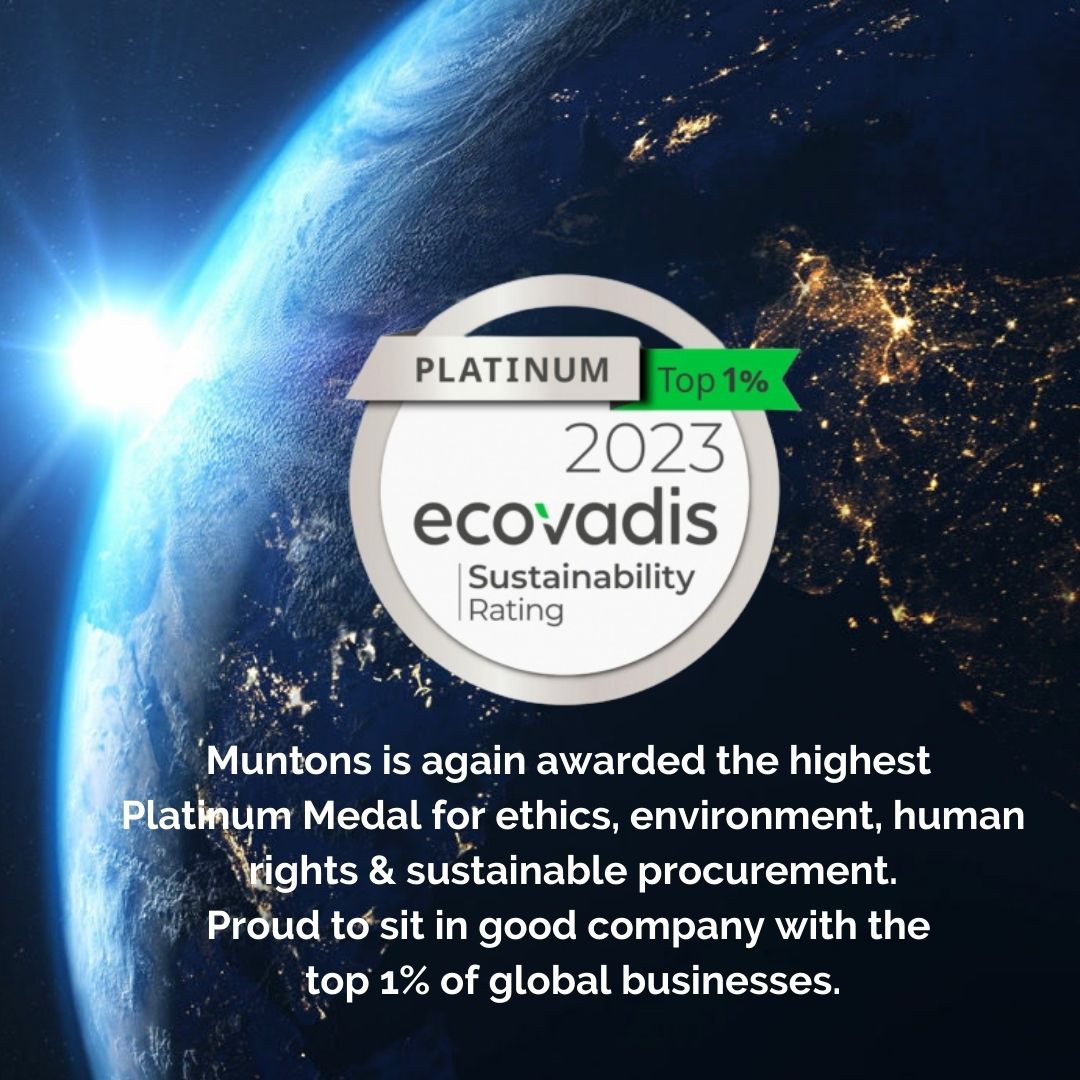 Muntons has once again been awarded the highest rating of Platinum by the world's most trusted sustainability ratings platform, EcoVadis for 2023.
Having been awarded a platinum medal in 2022, Muntons is delighted to have been recognised as moving their sustainability programmes on further to achieve the highest rating once again for 2023 with even higher scores for ethics, environment, human rights and sustainable procurement.
To find out more visit our sustainability pages or download our latest ESG Report here.