Trigger Warning - the following piece talks about death by suicide and cancer. 
Each year, communities around the world honour International Men's Day on 19 November. The emphasis of the day is to showcase men who make a positive difference to society and focus on men's health and wellbeing issues.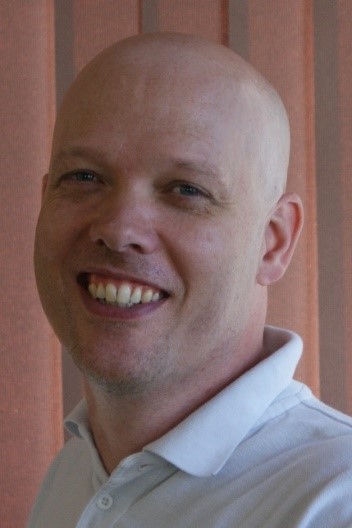 At Muntons, we're once again encouraging our male team members, customers, suppliers, and partners to remember the importance of protecting their health and, in particular, their mental health.
Recently, we launched our Wellbeing Buddies scheme. These ten volunteers signed up to be available to their colleagues in times of need, for support or simply a little chat.
Our Wellbeing Buddies, many of whom have lived experience of mental health difficulties and represent most areas across Muntons, are available for chats, fitness advice, financial support. They can also signpost their colleagues to more formal support, such as counselling services via our employee assistance programme.
One such Wellbeing Buddy is Matthew Neeve, Homebrew Production Manager, based at Stowmarket.
Father of three, Matthew became a Wellbeing Buddy because he wanted to support his peers, and in particular male colleagues to: "Fight the challenging stigma that makes men feel like they can't and shouldn't talk about their mental health."
Matthew's drive to volunteer stems from the heartache and depression he lived through after a friend of his died by suicide in 1997 and, more recently, his pain after the untimely death of his sister Joanna, who died from cancer.
"Following Joanna's death, I went into a dark place, and I don't mind saying that. The grief encapsulated me; I didn't feel I could talk about it, nor did I know how to, even if I wanted to. My whole family life had changed; my niece and nephew were now orphans and went into legal guardianship of my parents. They all needed me and my support, as did my family, who had just lost a great sister-in-law and aunt.
"I eventually realised how down I was and how I couldn't cope with the day-to-day life. After having a panic attack in the office, I knew I had to do something. So, I spoke to my HR team, who mentioned we have access to counselling services and directed me to Muntons' Employee Assistance Programme. The Programme matched me with Ray, with whom I developed a trusting relationship, and we would regularly catch up for a chat.
"He taught me the importance of talking about how I was feeling and how my reaction to what had happened was perfectly acceptable. With his help, I stopped feeling embarrassed and, in time, I relaxed during our sessions. I learnt that talking about my emotions, or even just how my day had been, was enabling me to process it all and I could release all the emotions and thoughts that I had.
"Over the years, I've become confident in talking about my experiences. It's no different to talking about symptoms of the flu. I haven't met or spoken to one person who has no experience of dealing with mental health problems, whether it's themselves, a friend, or a family member.
"I don't understand why there's a narrative of 'men don't talk about their feelings', or where it's coming from. What I know is that telling somebody to 'man up' is incredibly dangerous. If you're not honest about how you're feeling, then you won't feel better; all you'll do is store everything up inside, which isn't healthy. As soon as you're able to talk about what you're going through, then do so. There's nothing to feel ashamed about.
"When Muntons put a call out asking for Wellbeing Buddy volunteers, it was a no brainer for me; of course, I was going to sign up! I want to help my colleagues, whoever they are and whatever department they're in, to know they have people who won't judge them. I have my battle scars; so many of us Buddies do too, and even if it's a five-minute chat with somebody to guide them through the services available to them, then that's perhaps five minutes less that they'll live with their depression or anxiety in the future."
If you're living with mental health difficulties, or know somebody who is, there are organisations and services available to help. Click here to find out more.